Audience: Club/Association Administrators
Purpose: Fixture management guidance
Login to the Admin Portal here.
There may be some instances where you are required to regenerate a grade's fixture, such as when a team pulls out of the season or when you would like to add a team to a grade that already has a fixture.
Please note: If the season has commenced and results have been recorded for one or more games, you will not be able to delete a fixture. In this case, you need to use the regrading function to move teams in and out of a fixture.
Deleting the Fixture
You will first need to navigate to Competition Management in the main menu on the left-hand side, and then choose the appropriate Competition and Season tile, then select the Grades tab. Once you have located the appropriate grade, select the 'View Fixture' button, then the Settings tab and the Fixturing sub-tab.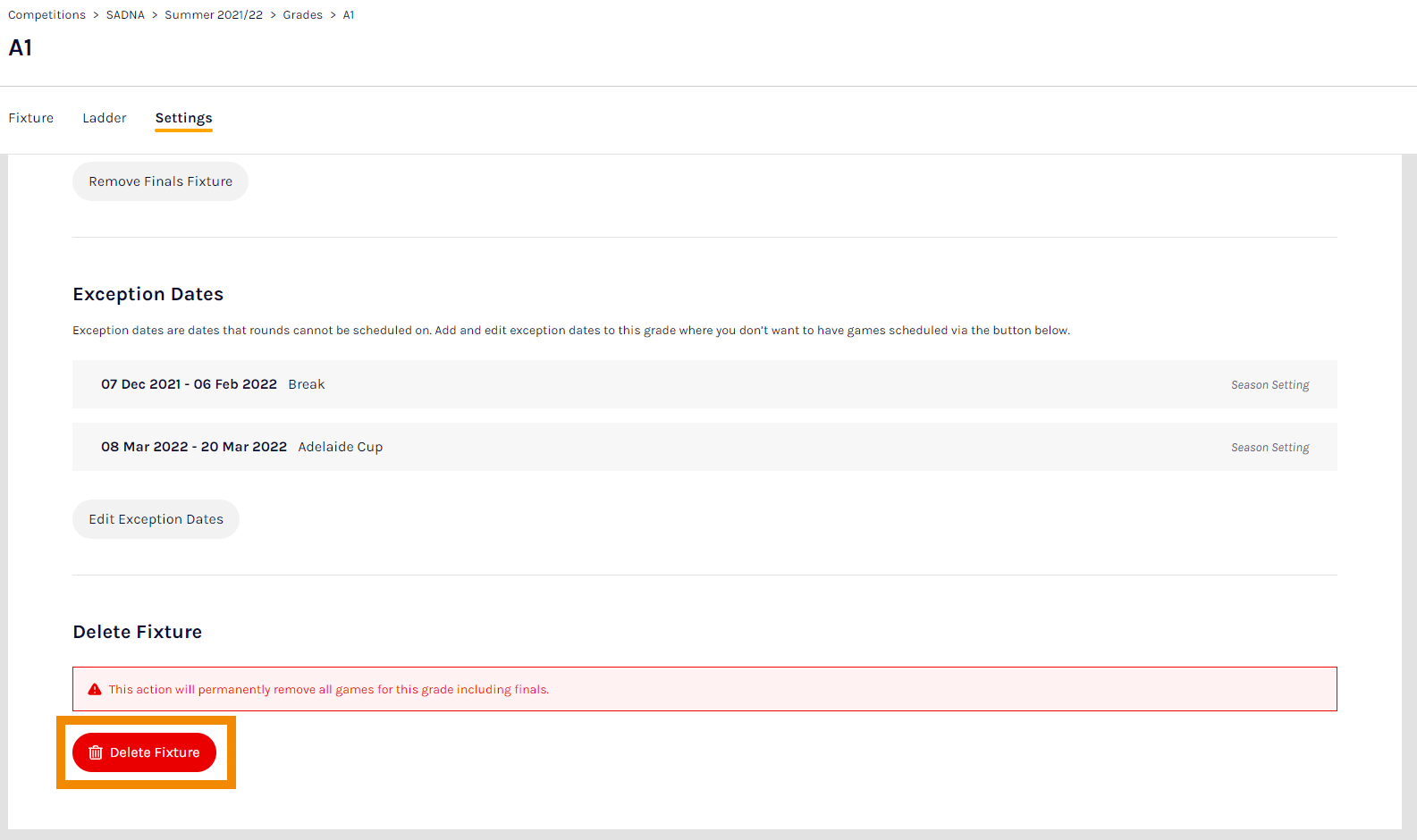 Once you select the 'Delete fixture' button, a pop-up will appear. Choose 'Delete Fixture' to confirm the removal of the grade's fixture or 'Cancel' to return to the previous screen.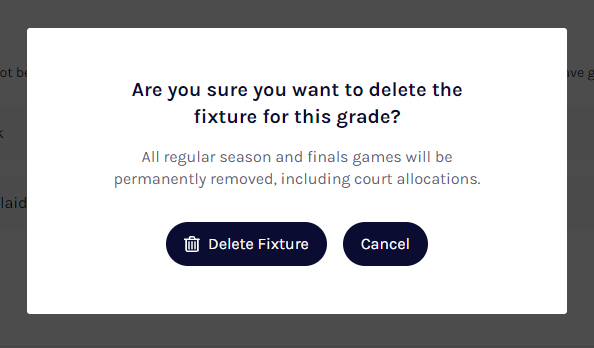 Once deleted, the grade's fixture will no longer appear. If you had finals fixtured, they will also be deleted as well.
Regenerating a Fixture
A 'Generate Fixture' button will appear on the Fixturing settings page. This will allow you to easily generate the grade's fixture again using the same process described in Generating a Fixture. Before generating the fixture, remember to make the appropriate changes to the grade if they are required.

You may also need to adjust game slot allocations depending on the changes made.
Please click here for further assistance.