If you have signed up for a PlayHQ account, you can use your email address and password to log in and out of your account as required.
If you are attempted to register or trying to access your profile while you are not logged in, you will be prompted to do so at an appropriate point.
If you have forgotten your password, you can reset this by clicking here.
Logging In
To log in and access your profile, select the Log in button at the top right-hand side of the page.

Enter your credentials (email address and password) into the relevant fields, then select Log in. If you cannot remember your password, select Forgot password or Create an account if you have not yet signed up.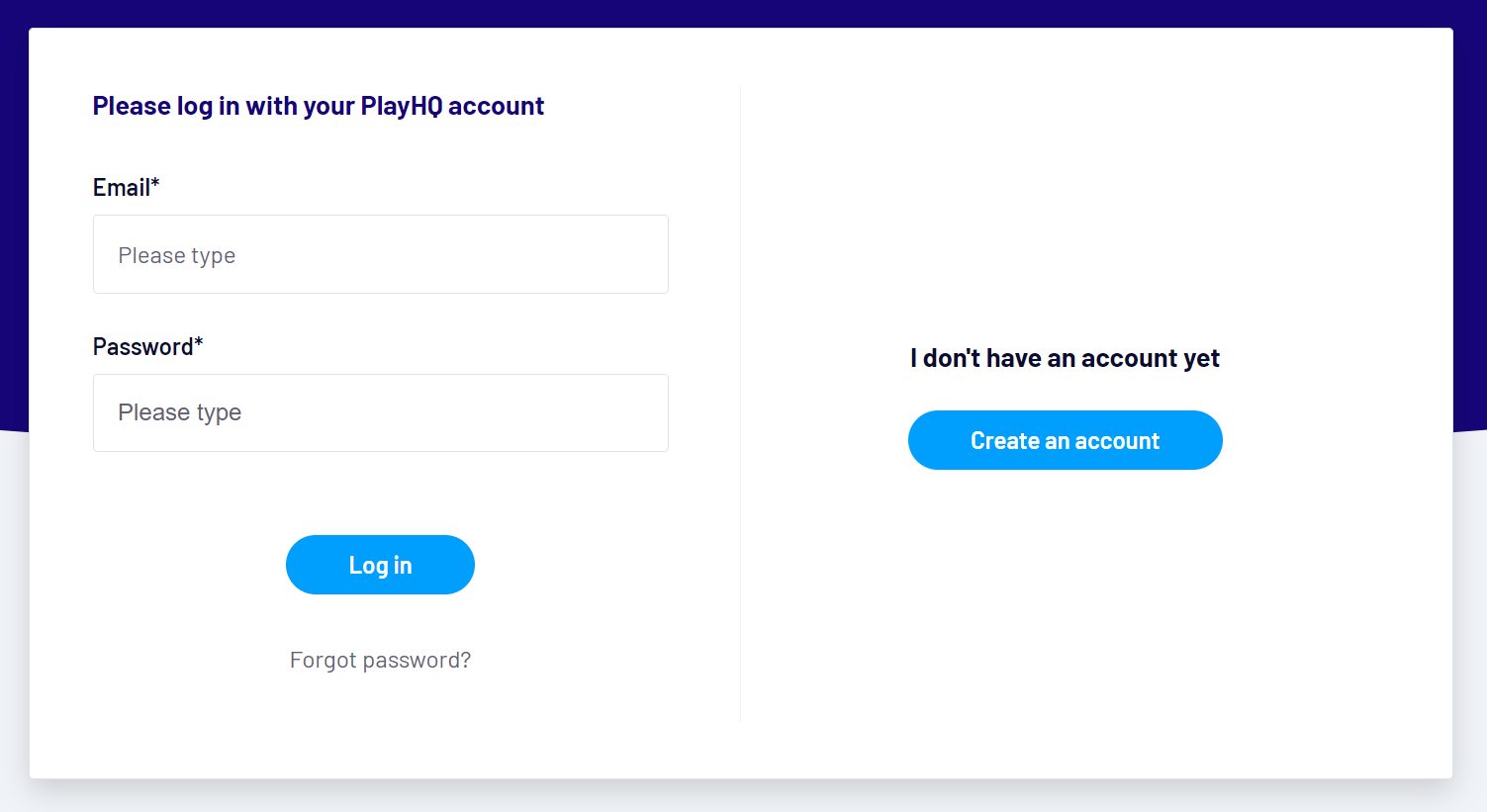 Logging out
If you are logged in to your account and wish to log out, select your name in the upper right-hand side or the page and then choose Log out.
Please note: If using a device which is can be accessed by individuals other than yourself, we recommend logging out if you are not using your account.