Once you have created a registration form, you may wish to view the registration form on the PlayHQ public site to see what participants will see when they are registering. This can ensure that you have configured the form correctly and make any amendment where appropriate.
While you can see the process which a participant is required to take when registering by clicking here, you can also take these steps yourself by ensuring the registration form is hidden.
To do this, select Competition Management or Competitions from the main menu on the left-hand side, then select the relevant Competition and Season (if you are an association). Select the Registration tab and then choose Manage from the relevant form.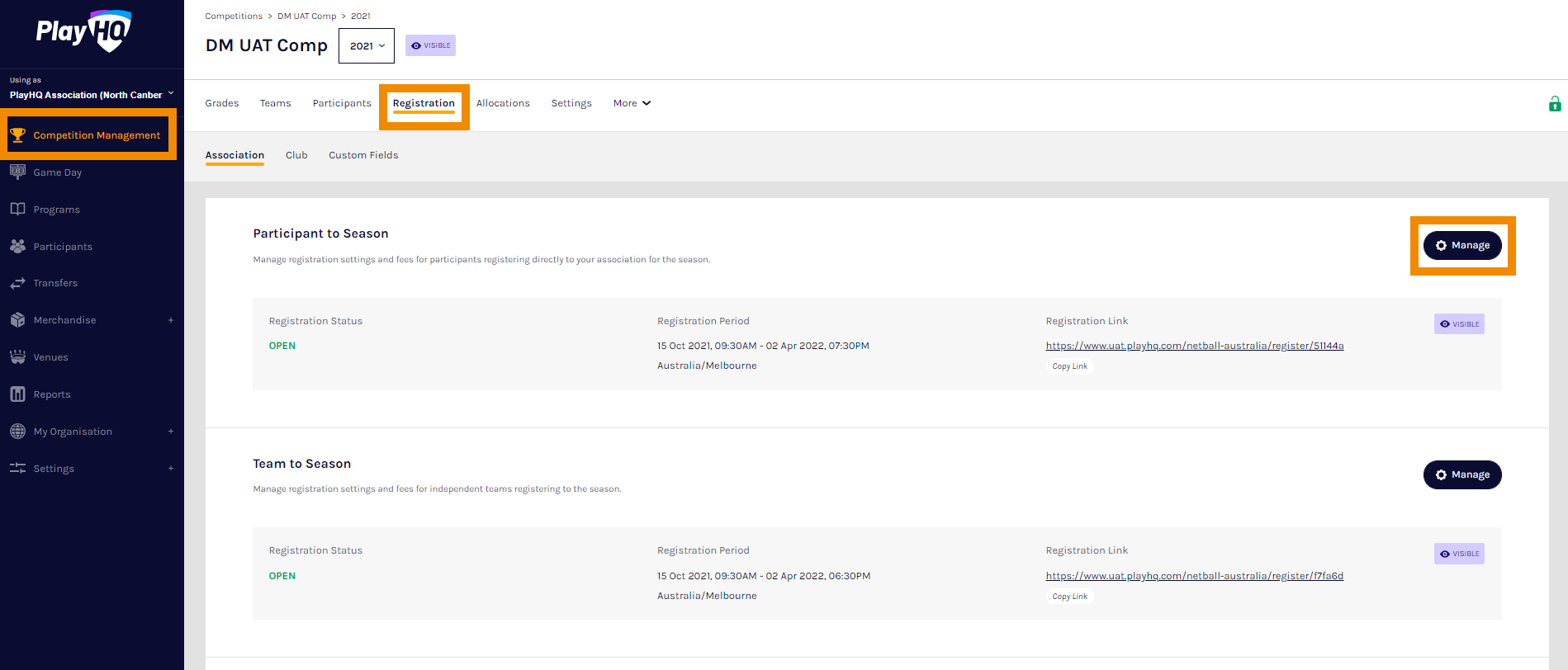 If the form is Closed, you will need to ensure that the registration opening dates are set to the current day, then scroll down and ensure that the form is 'Hidden' and select Save.

Once you select Save, you will land on the Registrations page. Click on the registration link to review the form.
Please note: If you are filling out details for a dependent or family member, once the Participant Details have been entered and you proceed to the next registration stage, these details will then be saved to your account permanently regardless of whether a registration has been made.
Therefore, if possible, we recommend using existing details to review the form.

Once you are satisfied, navigate back to the form and change the dates to reflect the designated registration period and change activate the 'Visible' option if you want the link to be publicly available.