From your Internet browser, navigate to the sign in / account creation page. This can be accessed through the link below:
Australian Sport Learning Centre: Log in to the site.
You can use a trusted provider such as Google, Microsoft Edge, Firefox, or Safari.
Creating a new Account (New Learner)
A new account needs to be created if you have not previously accessed Netball Learning. If you are a new learner, click on the Create new account button to begin setting up your profile. If you already had an account set up in the old learning system, please click here: Creating and Editing Account Details.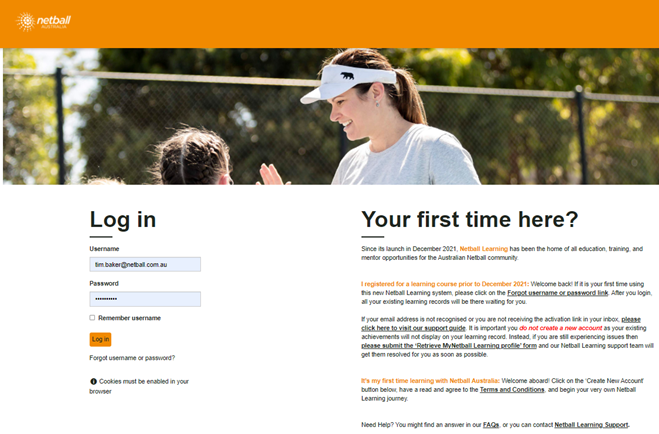 Enter your details in order to create a new account. There are multiple pieces of information that you will need to enter. Any required fields will be marked with a red Asterix (*), as shown below.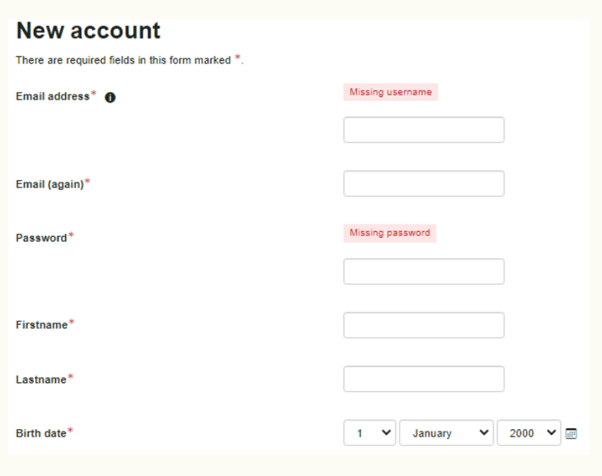 Once all required and any optional information has been filled out, there are terms and conditions that will need to be read and agreed to. Once completed, select the Create my new account button below.

A verification email will be sent to the email address you used to sign up and will provide a link back to the homepage of the learning centre, ready for you to log in.
Once the login process is complete, and your account has been created or restored, you will be able to login. The Remember username tick box can be selected, if you want your login details automatically entered for future logins. Once the above steps have been completed, select the Log in button, which will take us to the home screen within the account.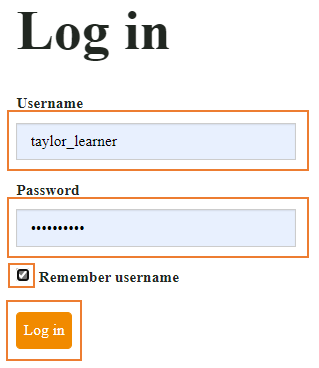 Updating other profile details
For more information on how to update other details in your profile, please click here: Updating Profile Information.