The Content Manager allows you to create and update pages in various elements with the same design and a variety of content. You content is safe within the Content Manager as it is kept in a separate environment to your design. This allows you to update the site's content as you'd like, without having to update the site design.
In most cases, a Content Manger is not included, however, each template provided by Netball Australia features a Content Manager.
To access this, select the relevant icon from the tool bar at the top of the page.

You will then be presented with a range of various options, for information about these, click here. Select Manage Content to proceed.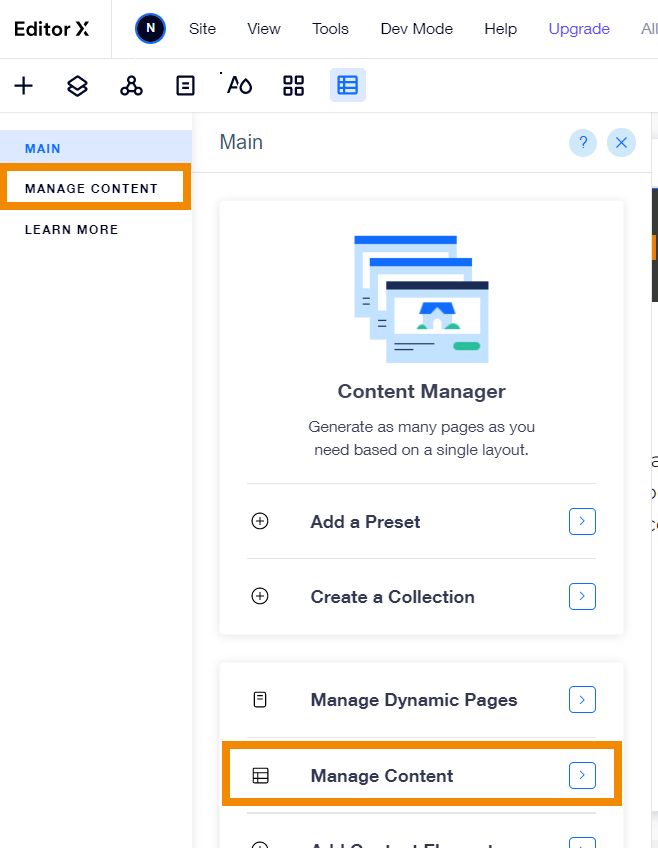 You will then be presented with options to update various sections of the webpage such as Documents (Policies), Sponsors and Staff Profiles.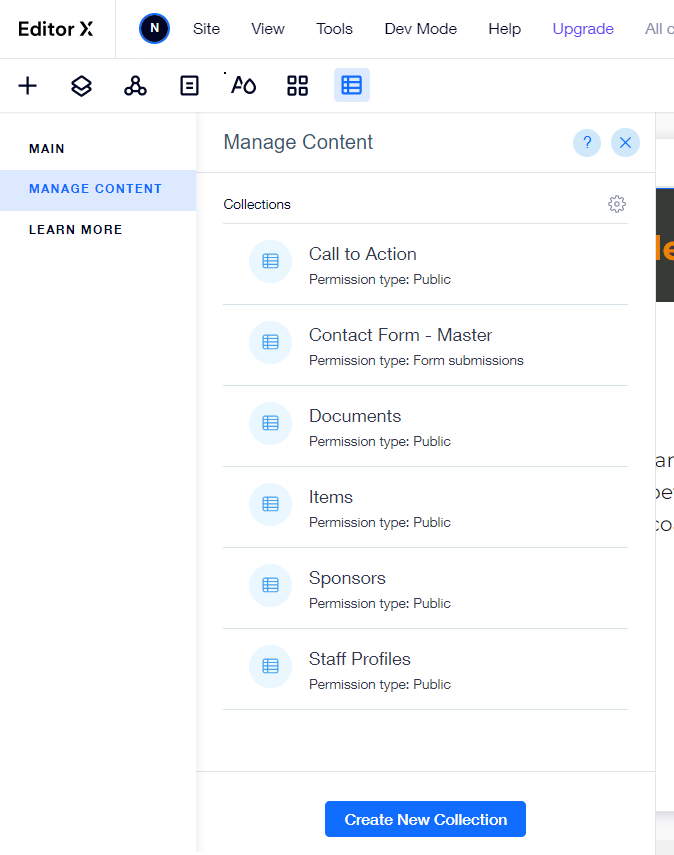 Once selected, you will then arrive at a table which can be changed to a list or gallery. This will allow you to add columns and rows using the relevant + icon. Content can then be added by typing or if a file or URL is required, using the + icon or 3-dot menu.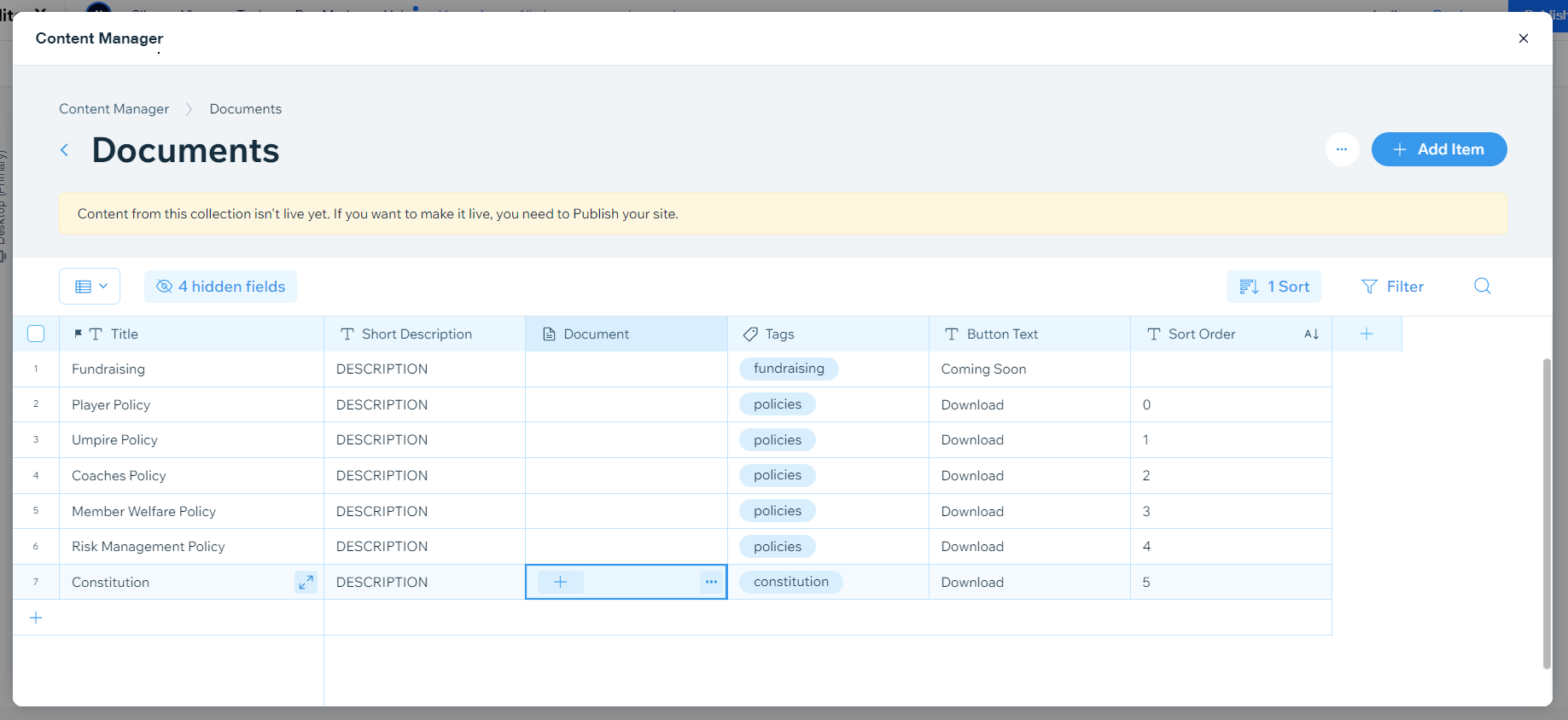 Adding a new column
To add a new column, select the + icon next to the last column heading.

A pop-up will then appear to complete the details of the column such as the name and field type. There are a range of field types available such as text, buttons, video, image, and documents. Select Save once you are satisfied with the details.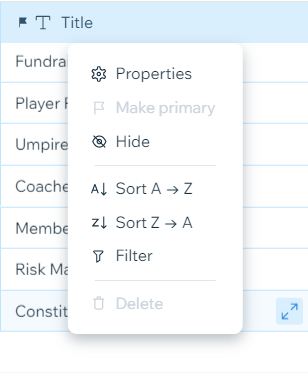 Sorting content
If you wish to sort or filter the content, simply click on the heading of the relevant column. You will then be presented with a range of options to filter and sort through.
Note: When sorting, this will be the order in which each of the content will be displayed on the website.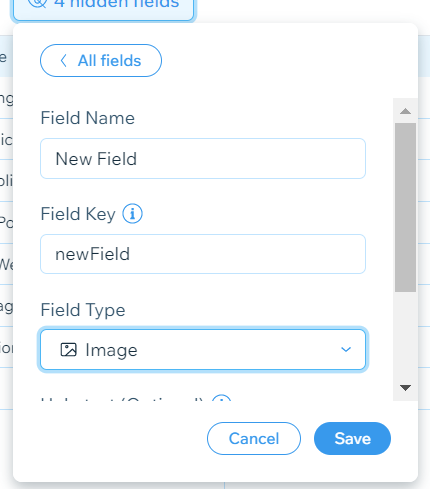 Further information regarding the Content Manager such as creating new content can be found here.