In order to register to a club or an association, you may be required to locate the organisation's page on PlayHQ. However, there may also be some cases where the organisation's registration details are not publicly available. In these cases, it is recommended to contact the organisation to be provided with a direct registration link.
This article will provide information on finding an organisation's PlayHQ page and viewing their details.
Searching for the Organisation
There are two ways to search for an organisation. One way is to type its name into the search bar, located at the top of the PlayHQ home page. The other way is by selecting Find organisation in the Discover Netball clubs and associations tile.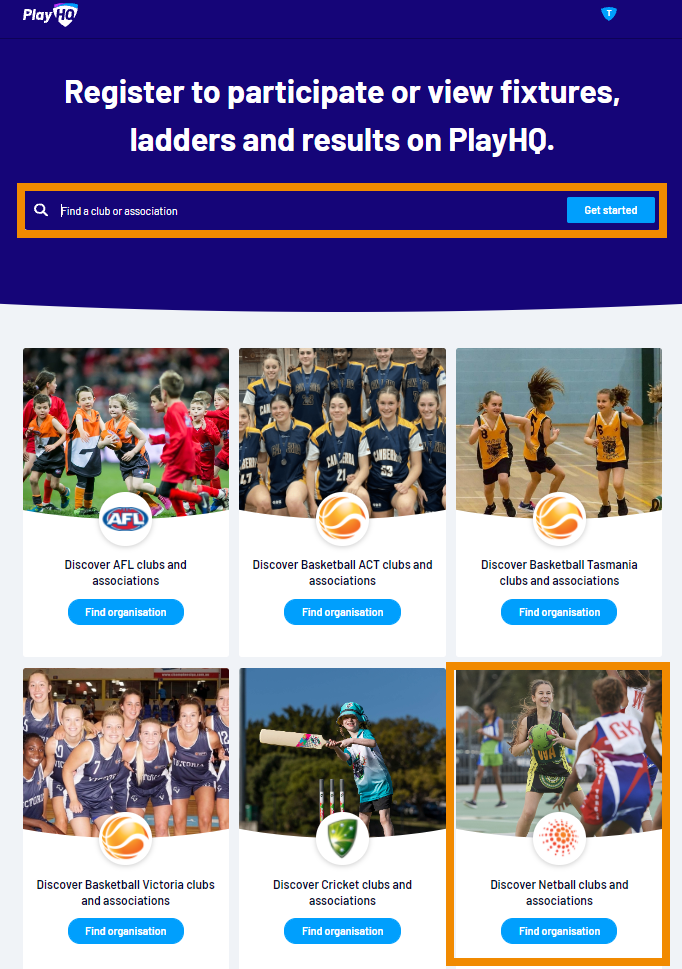 Using Discover Netball clubs and associations
If you select the Find organisation button, you will arrive at a page which shows every Netball Association and Club affiliated with Netball Australia. Here you will be able to search for a Netball organisation using the search bar or you can select or deselect the Association and Club checkbox to narrow the appearing options.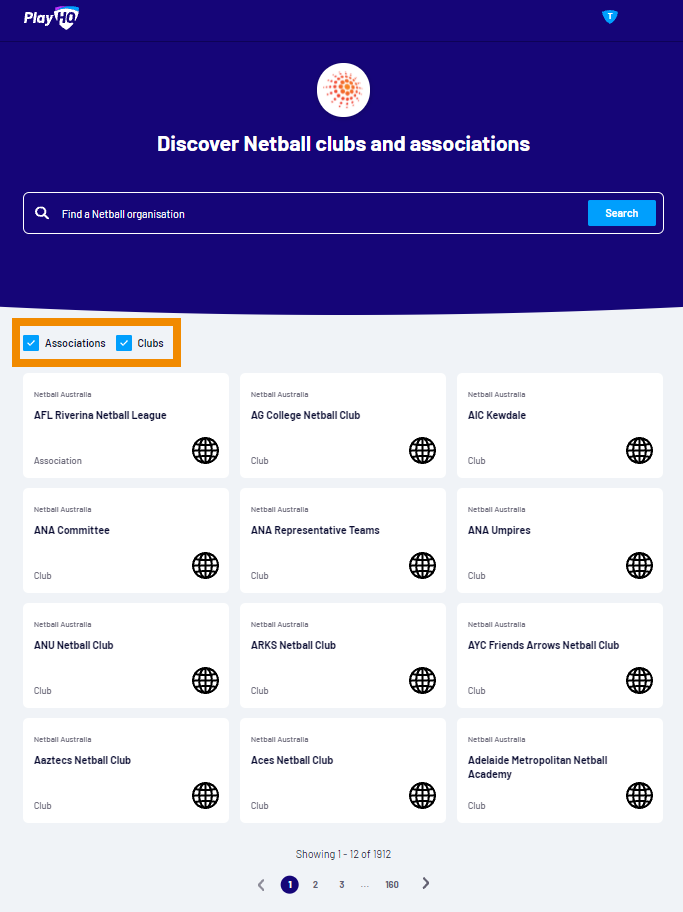 If more than one organisation appears in your search, you can use the checkboxes on the left-hand side to filter and narrow the search until you find the relevant organisation. Once you find this, select the organisation's tile to proceed.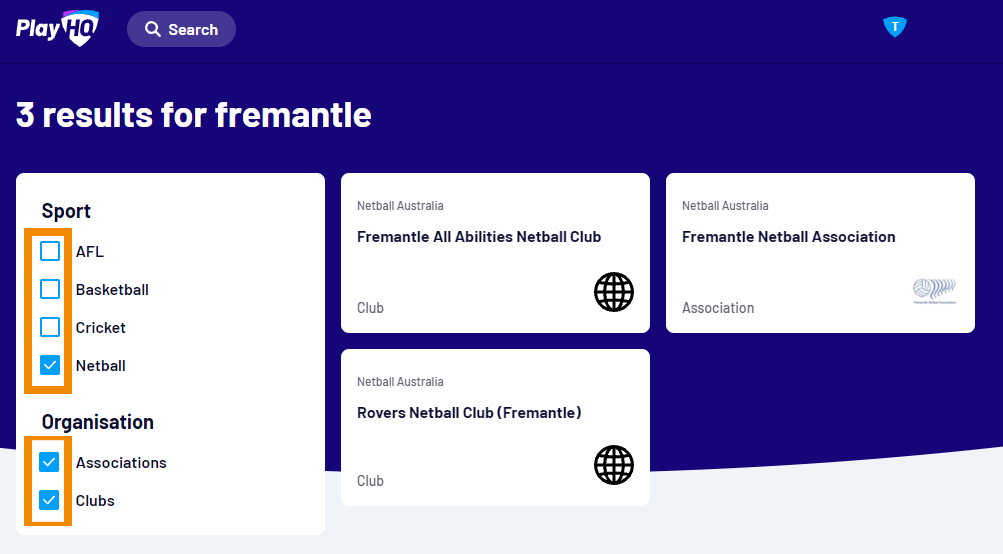 The Organisation's Landing Page
You will then arrive at the organisation's PlayHQ page. This is where you will be able to view the fixtures and ladders related to the organisation by selecting the relevant season and then choosing a grade. If they are open, you will also be able to create a registration by selecting the Register tab. For more information about registering, click here.
You will also be able to find the contact details for the organisation at the bottom of the page, this includes information such as an email address, website or contact number.