A regular season game can be added at any time. The game will be considered part of the regular season for the teams involved and will count toward ladder calculation and other statistics for that season.
You can also add a finals game in a similar but separate process, for information about this, click here.
Adding a game to a fixture
To add a game, select Competition Management from the main menu on the left-hand side, then choose the relevant Competition and Season tile, and then select the Grades tab. Select the View Fixture button on the corresponding grade and then Add a Game.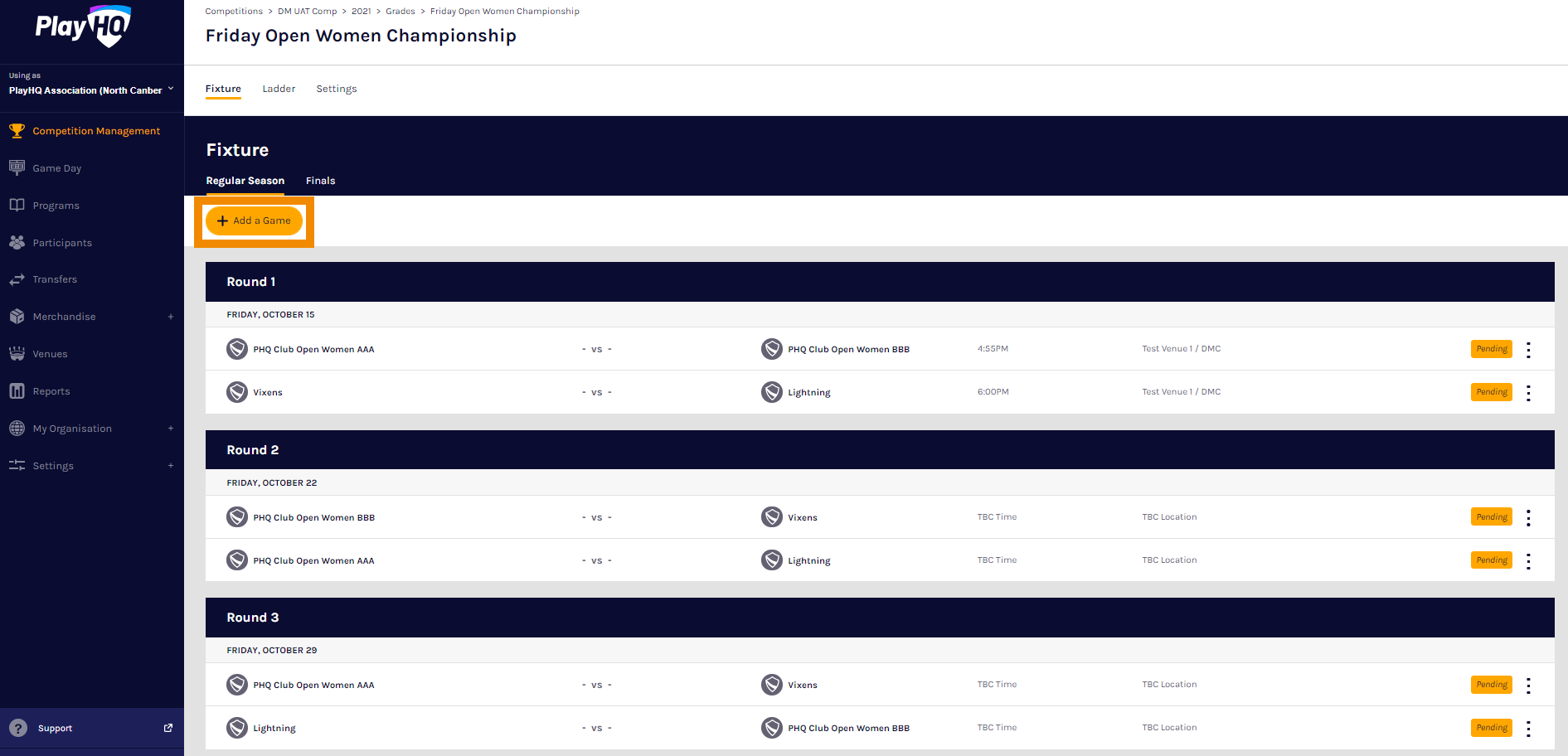 Once you arrive at the Create new game page, you will be able to update the Game details. These will include Home and Away teams (choose from a dropdown menu), a team swap function which allows you to switch the home and away teams for the game, and the round in which the game is taking place. The game alias is an optional field which allows you to enter an alternative name for the game to display in the fixture. If applicable, a Pool option will also be available.
When entering the Allocation details, you can select a venue from the dropdown list, as well as the court. The date of the game will also need to be added, as well as a start time. The game's end time will automatically populate based on the total game duration that is set for the grade in the grade's settings. Minutes in the start time can only be entered in 5-minute increments.
Once you are satisfied with the details entered for the new game, select Add game in the upper right corner.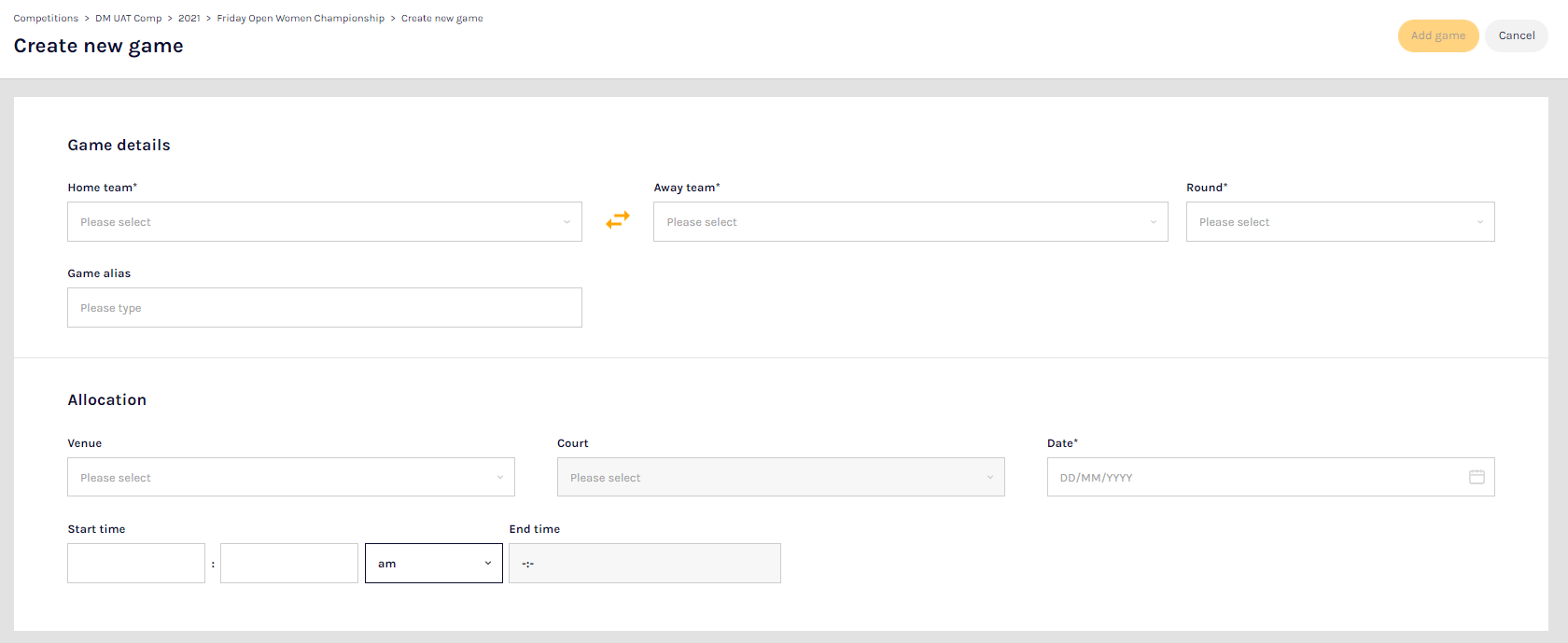 The game will then be added and displayed in the round that it was chosen within the grade's fixture. You can also edit the game at a later stage, for information on how to do this, click here.