Click here to login to the admin portal
In order to access the PlayHQ admin portal as an administrator, you must be invited by the club or association. When an invite is sent, if you already have an existing PlayHQ account, you will receive an email similar to the example below prompting you with a link to log in with your credentials to the admin portal.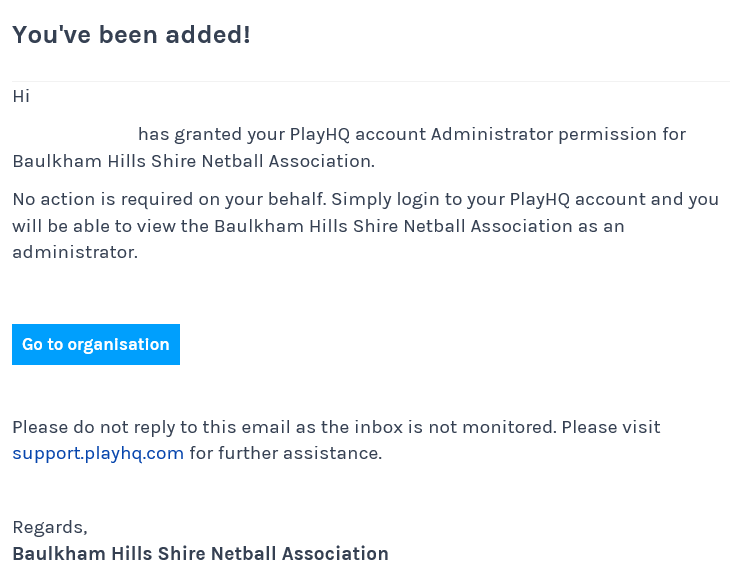 However, if you do not have an account, you will be provided with a temporary password which you will be asked to change upon logging in for the first time.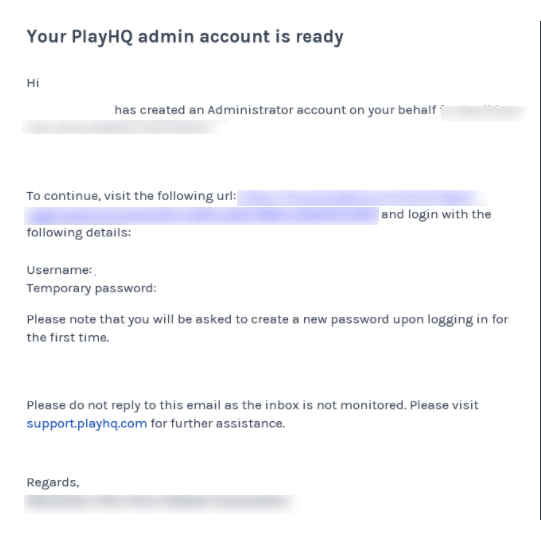 Once you have accepted the admin invite, you will be able to log in and access the admin portal at any time, unless access is revoked by another administrator. To log in to the admin portal, click here.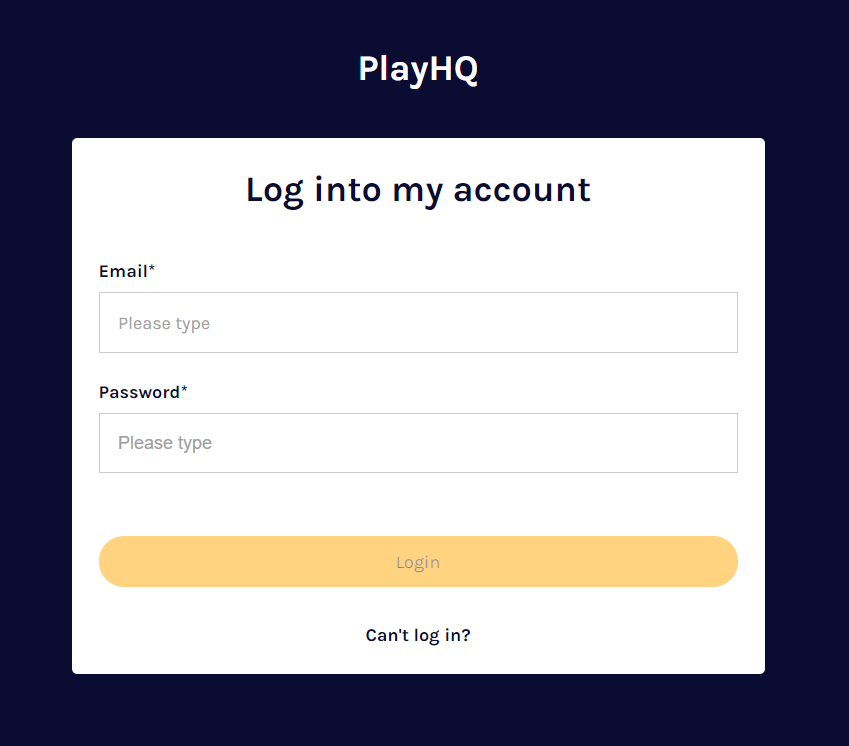 If you are unable to log in with your password, you can reset it by selecting Can't log in? or by clicking here. Once you enter your email address, you will receive an email prompting you to change your password. Once this has been changed, you can then access the admin portal with your new password.