Login to the Admin portal
If the fixture has commenced and a team is in a grade which is not appropriate for them, the Regrade Teams function allows you to move teams between grades. Before proceeding to regrade teams, it is important to understand the impacts this can have on a grade's fixture and ladder.
To begin, select Competition Management from the main menu on the left-hand side, and then the appropriate Competition and Season tile, then select the Grades tab. From here, select Regrade teams.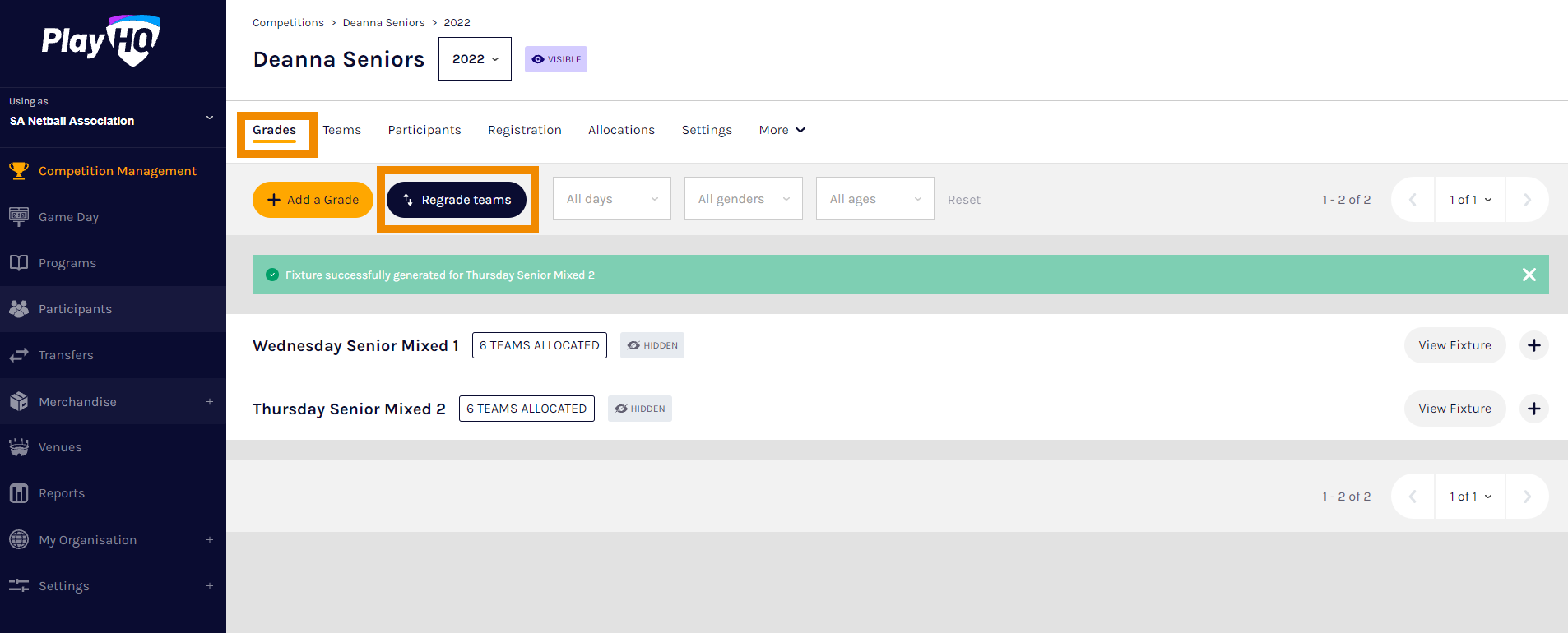 Select the group of grades you would like to regrade from the drop down-list.
Please note: You will only be able to move teams directly between groups who play within the same day, gender, and age group.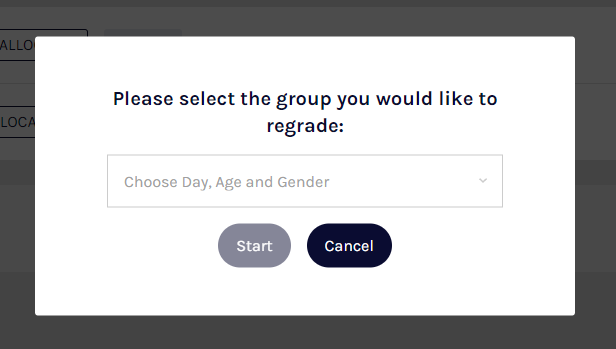 Once you have selected the group to regrade, locate the team in which you would like to regrade and select Move team.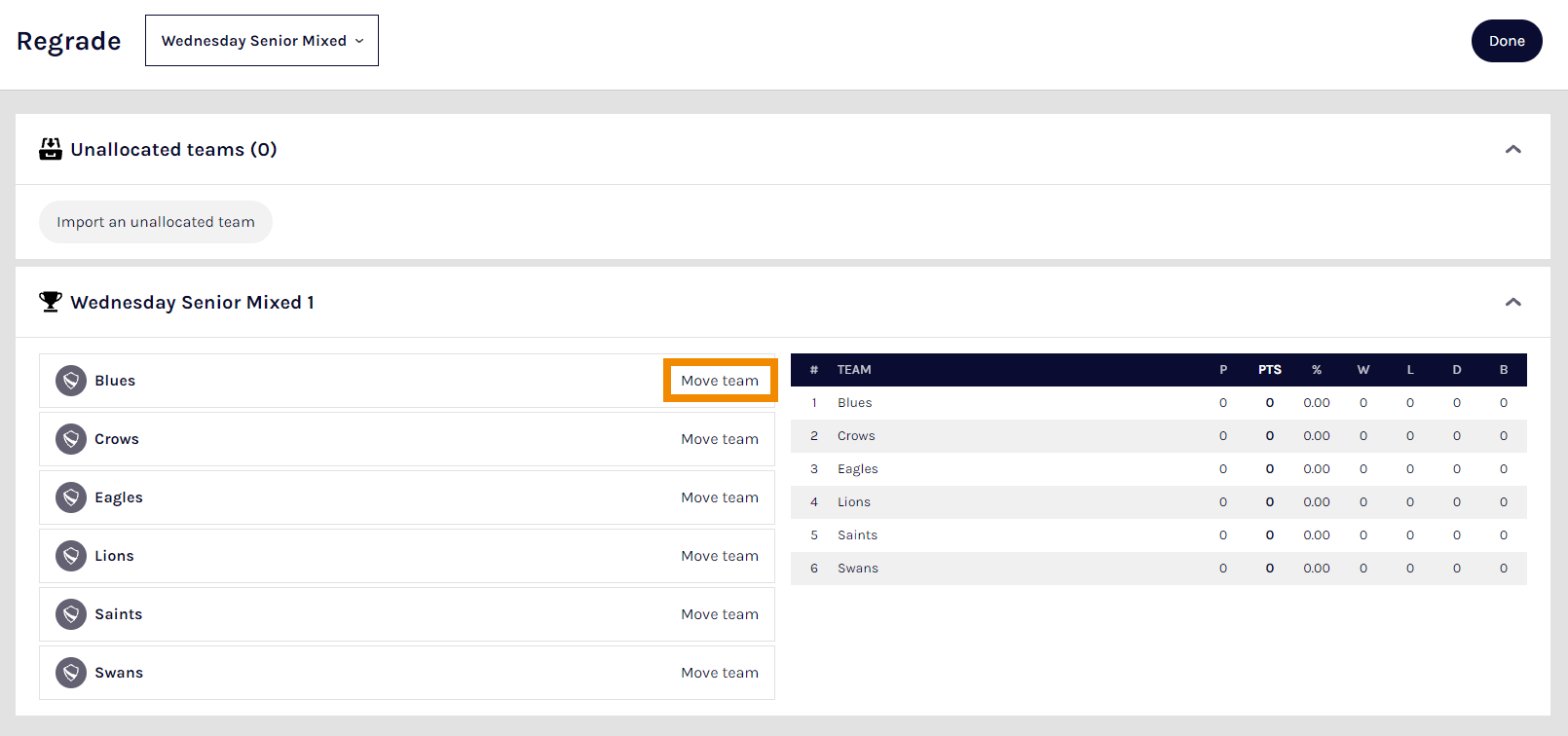 Once Move team is selected, a range of options will appear. You will be able to move a team directly to a grade using the Move team to grade function or you can swap them with a team in another grade using the Swap function. You can also unallocated the team using the Unallocate team function, this will withdraw the team from the season and allow you to regrade them to a grade on a different day or another age group.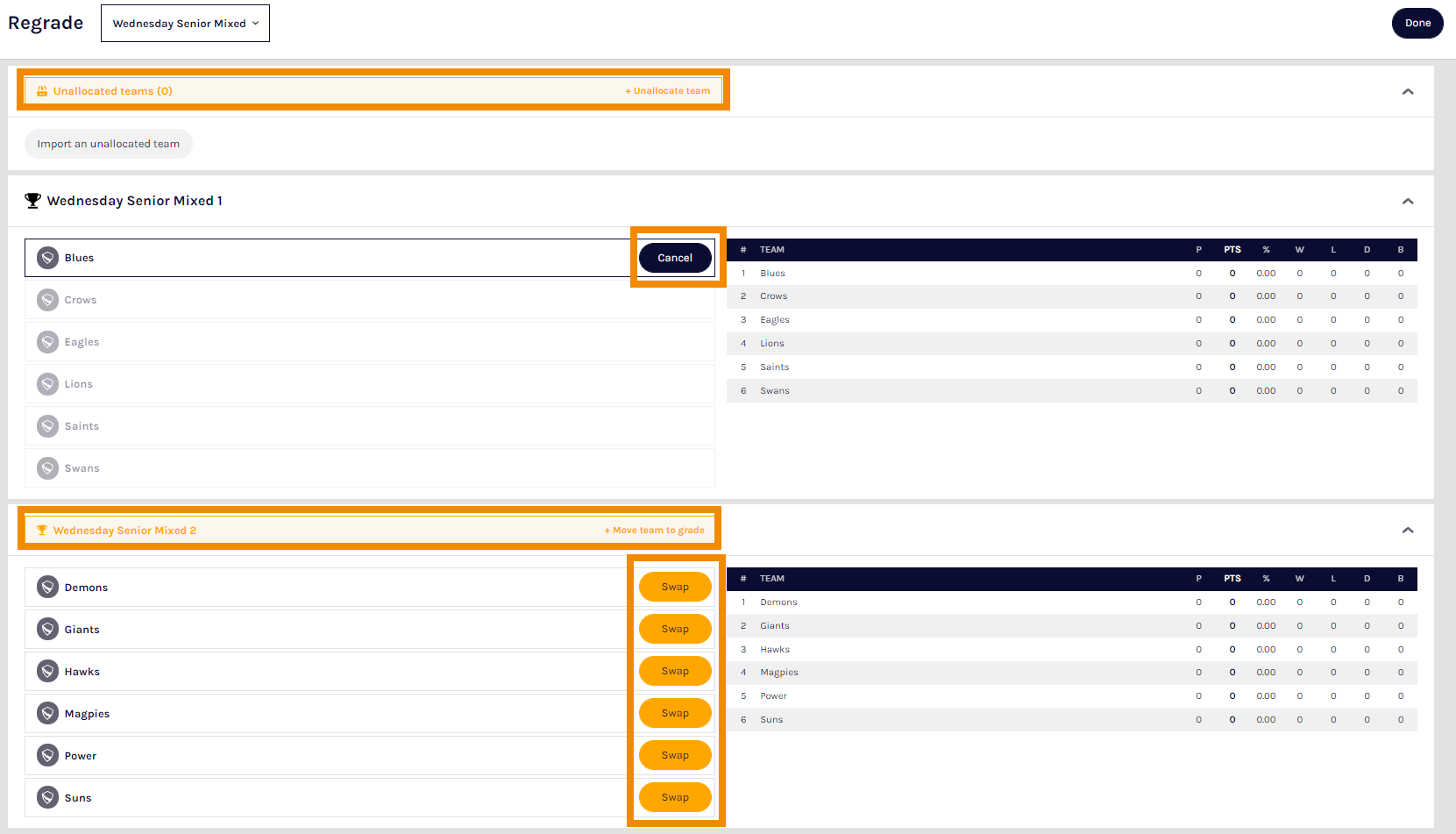 Once you are satisfied with the regrading, select the Update Changes button in the top right corner. A pop-up window will then appear allowing you to confirm the changes by selecting Regrade or Cancel to return to the previous window.
Please note: The message in the pop-up window may vary from the example below depending on the changes you have made.