Login to the Admin portal
When regrading teams, you can choose to include results from their original grade, however, the former ladder (for the team's old grade) and the new ladder (for the team's new grade) can be impacted.
If you move a team between grades and you want the team to carry their ladder statistics across to the new grade, you will need to navigate to Competition Management, then select the relevant Competition and Season tile. You will then arrive on the Grades page. Select the grade in which you would like to move the team into, then select Settings and then Ladder.
Scroll down to Ladder Results (you can also configure Ladder Settings and visibility here). Select which round you would like to start calculating ladder results from, then ensure to deactivate to toggle to only include results from this grade (this will be deactivated as a default).
Please note: When the toggle is activated for "only include results from this grade" the ladders for that grade will only display information which relates to matches which have been played in the given grade. This will result in statistics for any incoming team that has been regraded or re-allocated into that grade to display as 0 across each column.
When the toggle is deactivated, the ladder information for newly allocated/regraded teams will be carried over into their new grades.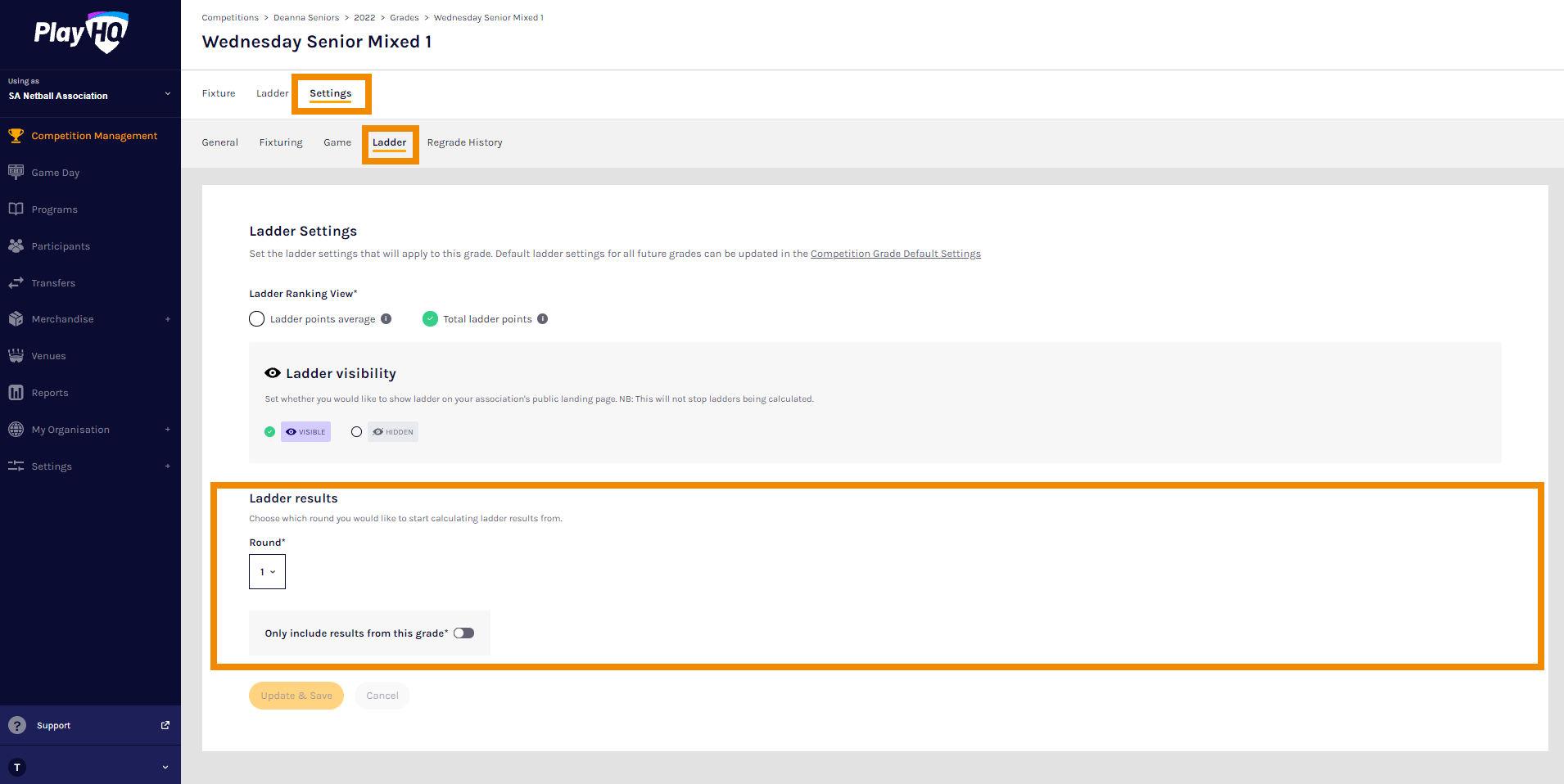 To understand this further, the below image indicates that the Lions are to be regraded to a new grade. With the toggle deactivated, the Lions will maintain their statistics of 1 game played, 0 points, 31.58% etc. into the new grade. Turning the toggle on for the new grade will result in the Lions ladder statistics to be 0 in every column.