Login to the Admin portal
When regrading, teams can be moved in, out and between grades after a fixture has been generated. Regrading teams will always impact a grade's fixture and may alter the allocation of games remaining in the season.
For a domestic competition, depending on how many teams were added or removed when regrading, the system will regenerate the fixture of all rounds and will aim to keep the pre-grading court and time allocation of games. However, maintaining the previous allocations is not always possible, therefore, you should ensure that once regrading has occurred, games in future rounds are appropriately allocated.
For a Home and Away competition, if there is a change in the number of slots, the fixture and allocations will automatically reset. Allocations will be based on the assigned home venue/court and day/time to each slot. For information regarding allocating games using game slots, click here.
Swapping teams directly between grades
A direct swap of teams between grades will have the least impact on the fixture, as the swapped teams will replace positions within their respectable fixtures. In this case, the allocation of future games is not impacted.
Adding teams to a grade
When new or additional teams are added from other grades, the system will automatically produce the grade's fixture to include the new team or teams. This will change the fixture pattern from the regenerated round onward. If more than one team is added to the grade, a new game slot will be added to the grade. This will result in a message indicating that a slot needs allocating (refer to image below for example). You will need to allocate any newly created game slots.
To check if game slot allocations are required, you will need to navigate to the Competition Management in the main menu on the left-hand side, then select the appropriate Competition and Season tile. Then select the Allocations tab and the Game Slots sub-tab.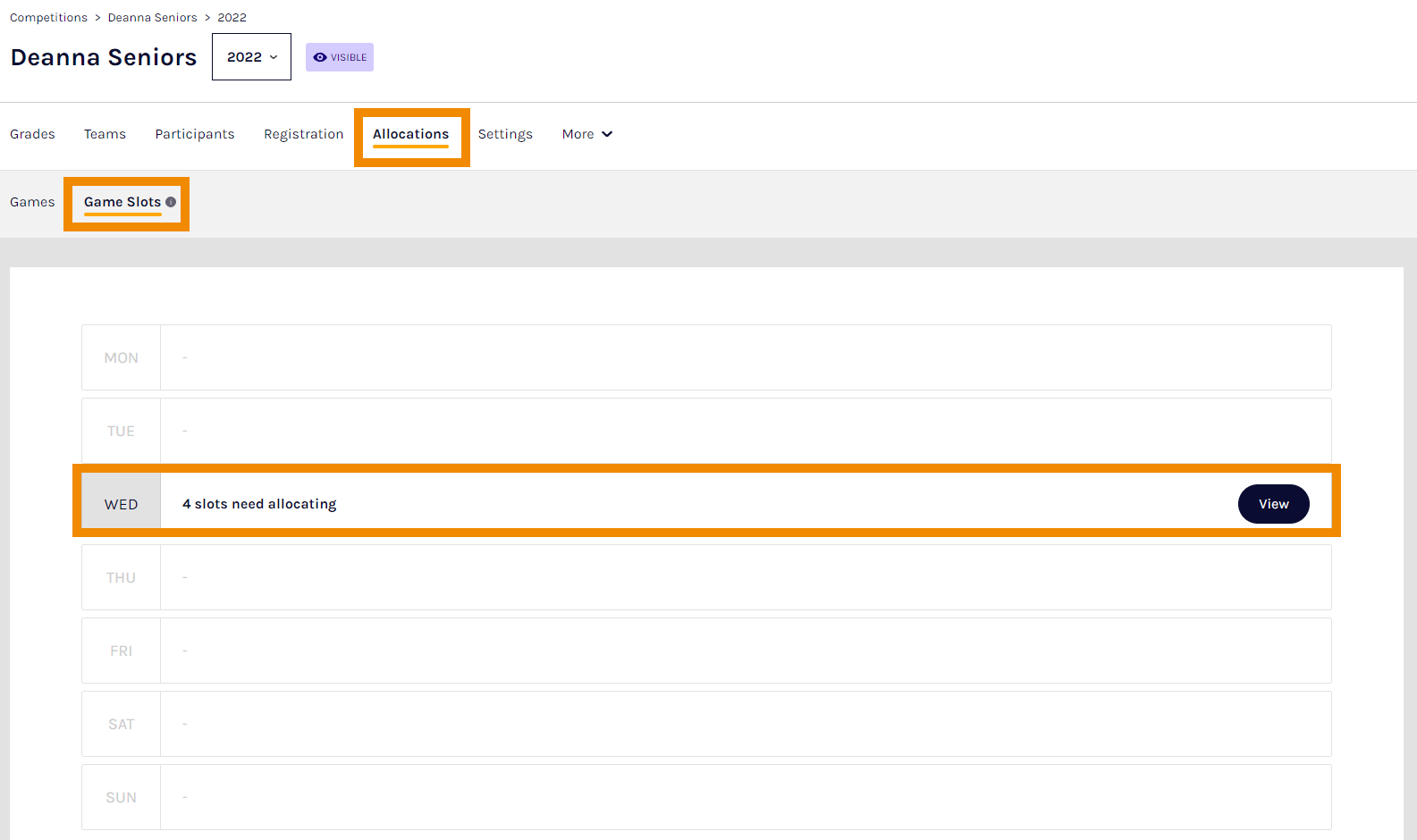 Removing teams from a grade
Removing teams from a grade will have different impacts to a fixture. Along with a reduction in the number of teams in the grade, these include:
If the removal results in an odd number of teams in the grade, a bye will be created (see below image for example)
A reduction in the number of game slots required per round
The number of games played per round may also be affected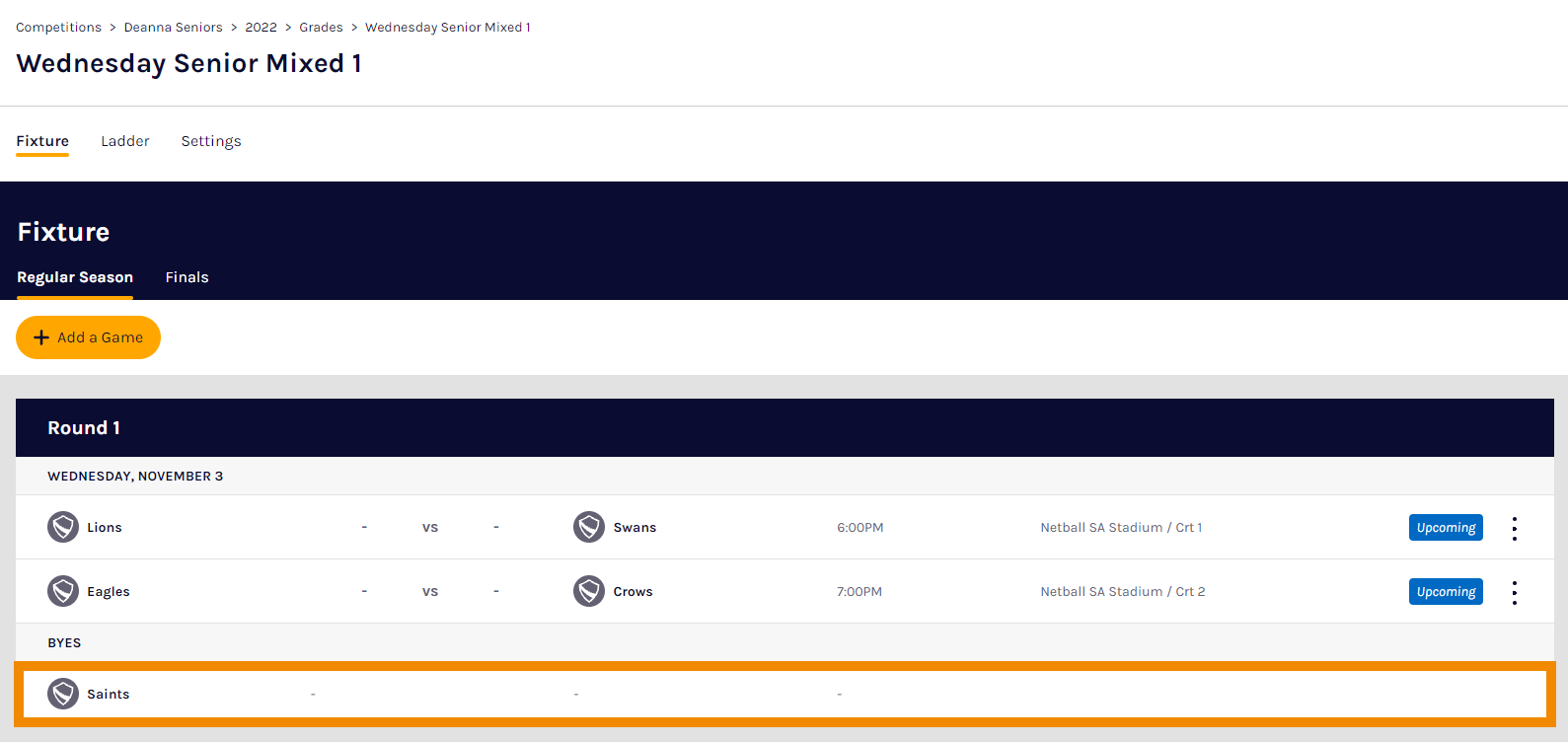 After regrading or and adjustments made to the fixture, we recommend reviewing the grade's fixture to ensure you are satisfied with the changes.