Have you forgotten your password, or perhaps your email will not verify? It may be time to reset your password. This can be done the following way.
The process can be initiated by selecting the 'Forgot password?' option on the login page.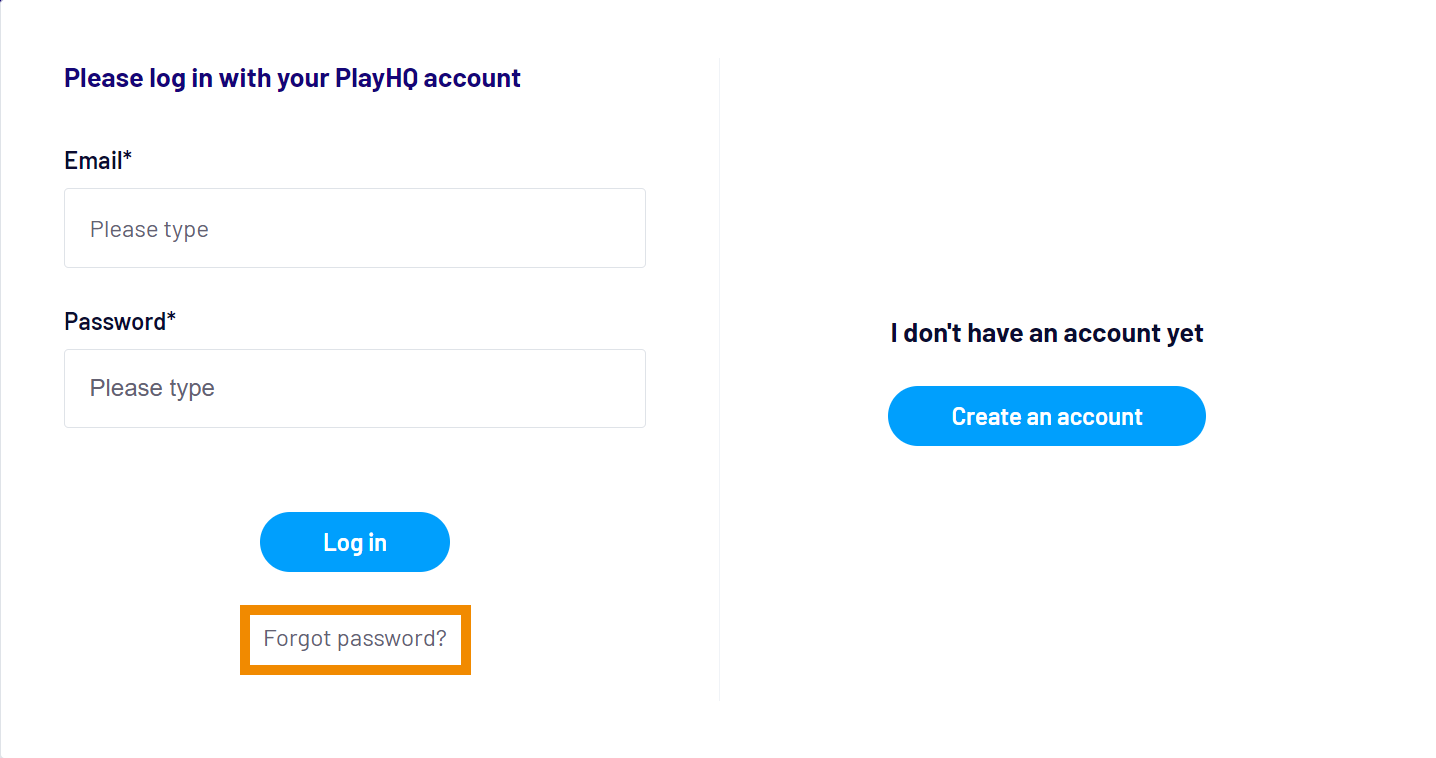 Enter the email address you used to set up your PlayHQ account or login with, then select 'Send recovery link'. You can also access this page here.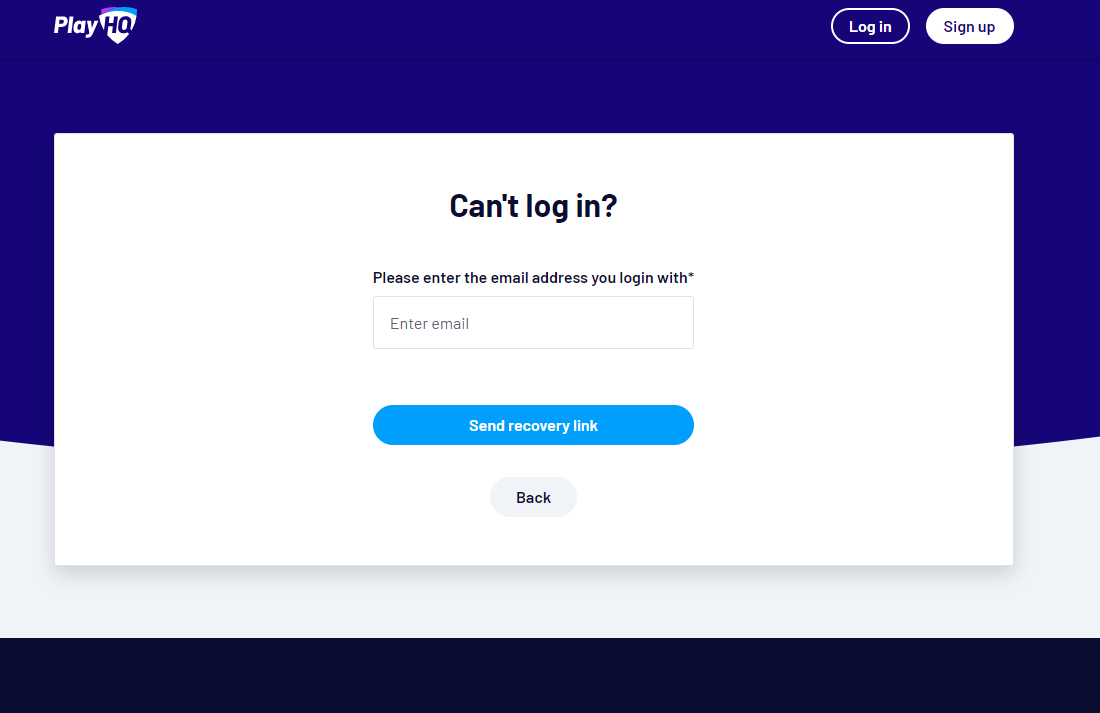 Check your email inbox for the password reset email. If it is not in your inbox, check the junk or spam folders (if the email is not in any of these locations, try to verify your email).
Once you have located the email, select the Reset my password link.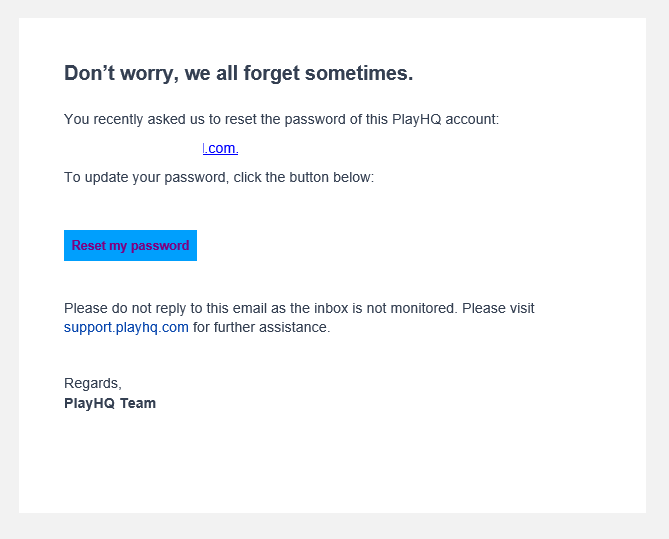 When resetting your password, please make sure you are doing so with the following requirements:
Minimum of 8 Characters - with at least one of each of the following
1 Uppercase Character
1 Numeric Character
1 Special Character (excluding the = and + symbol)
Then select 'Update password'. Your password will be immediately reset and you will then be returned to the login page.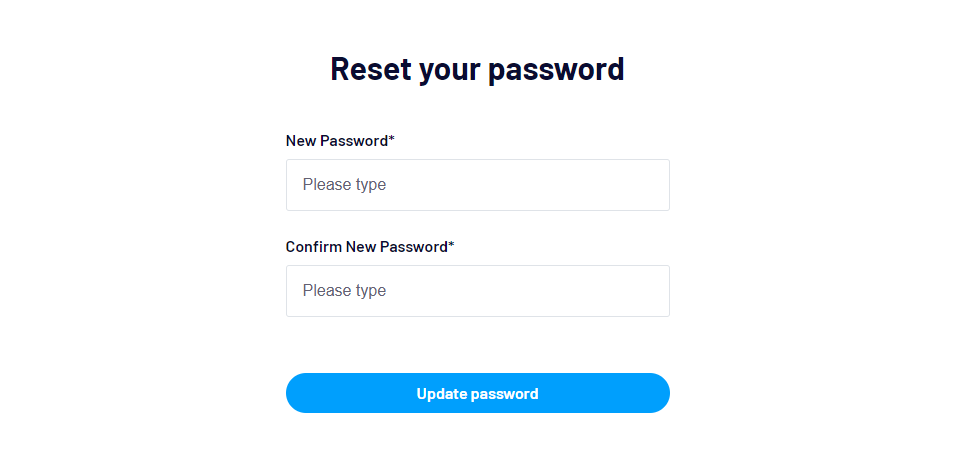 Use the email address of your PlayHQ account and your new password to login.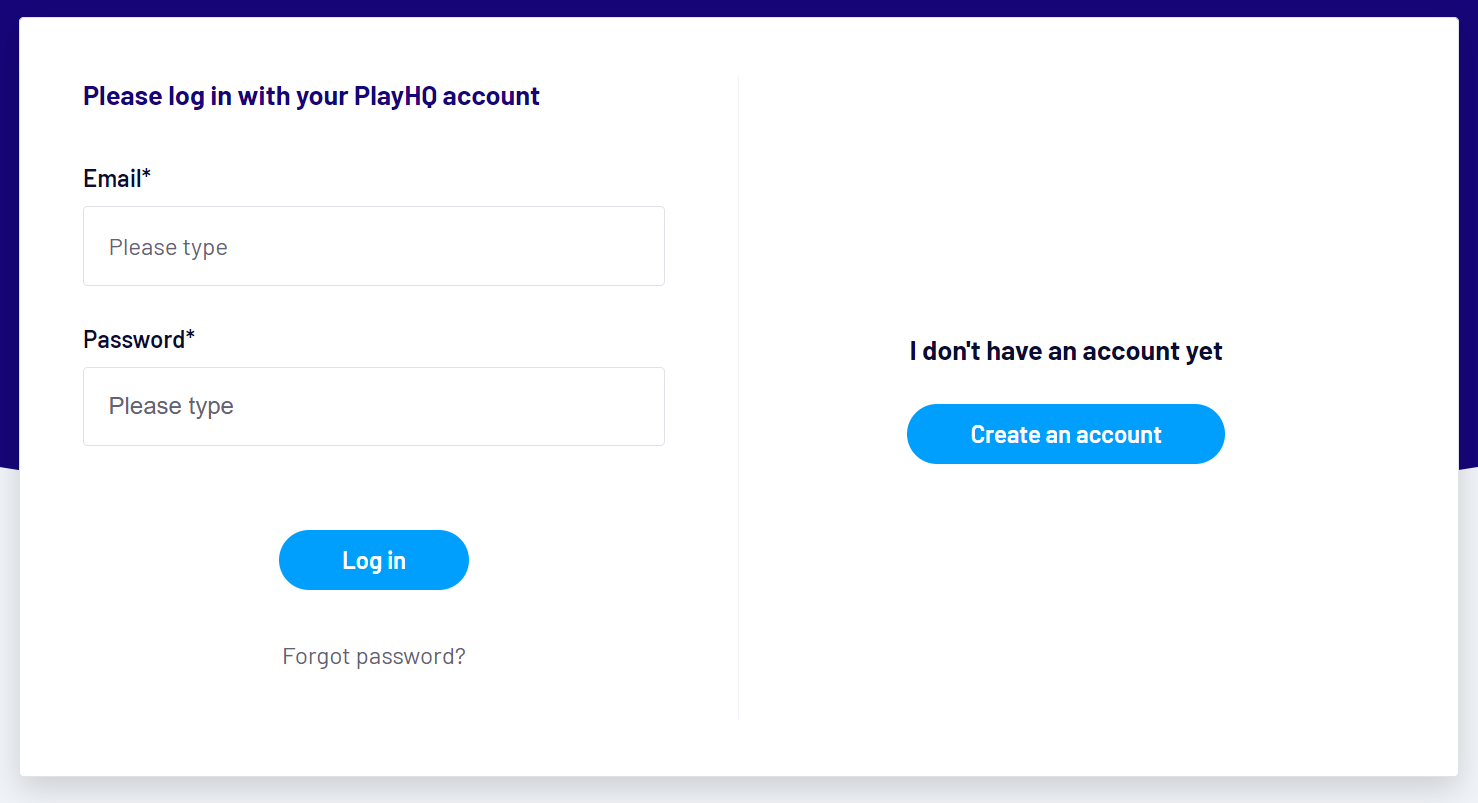 Please note: If you still encounter difficulties resetting your password and verifying your password, you may need to create a PlayHQ account.