Before registering a family member or dependent, a parent or primary account needs to be created. This can be done by creating an account. If you have already created an account, you will need to Log in.
The option to add a family member or dependent will appear at the start of the registration process. The primary account holder's details will appear based on the information provide during the account creation process.
In order to arrive at the registration, you will either need to find the desired club, team or association on PlayHQ in which to register or you may be provided with a direct link by the organisation.
At the Choose User stage, you can either select to 'Register new family member or dependent' or an existing participant.
Once you have made your selection, follow the registration steps as prompted. Further information on the specific details of registrations can be found here.
Viewing a family member or dependant's profile
When logged in to your account, select My Account from the drop down menu on the name of the primary account holder.

Once you arrive at the account holder's portal, select the Change user option, the name or names of family members and dependents will then appear. Select the name you wish to view.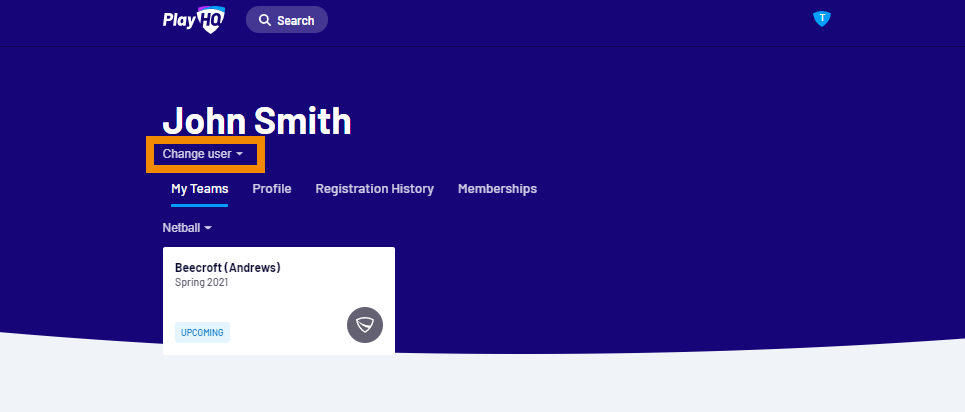 The family member or dependent's name will subsequently appear on the display on the page in place the account holder's along with the appropriate profile tabs and details. You will be able to Change user at any stage by following this process.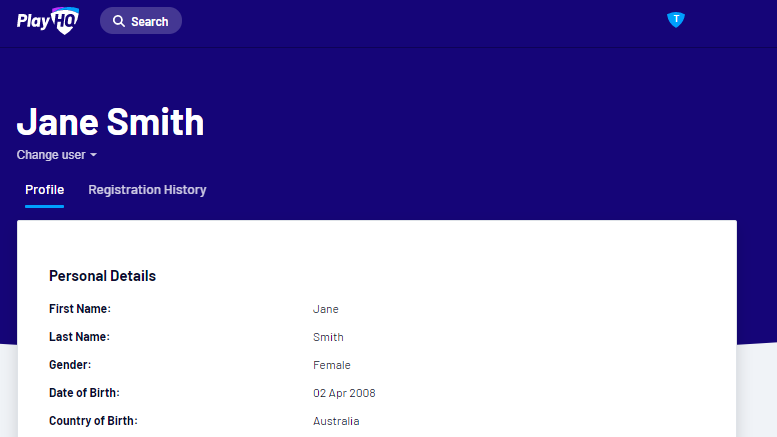 In order to make amendments to the family member or dependent's profile prior to or after the registration, please contact Service and Support