To view and edit your PlayHQ profile, you must first log in using the credentials you created when during the signup process.
Once you are logged in, navigate your account by selecting your name at the top right-hand side, and then select My Account.
You will then land on your account portal where you can view information relating to yourself or a family member/dependant (if applicable). To view a family member/dependant details, select Change user. For information about adding and updating a family member/dependant click here.
When viewing your profile, you will be able to see a history of the teams which you have registered with under the My Teams tab. These will appear as tiles, by selecting a tile, you will be taken to the relevant team's page.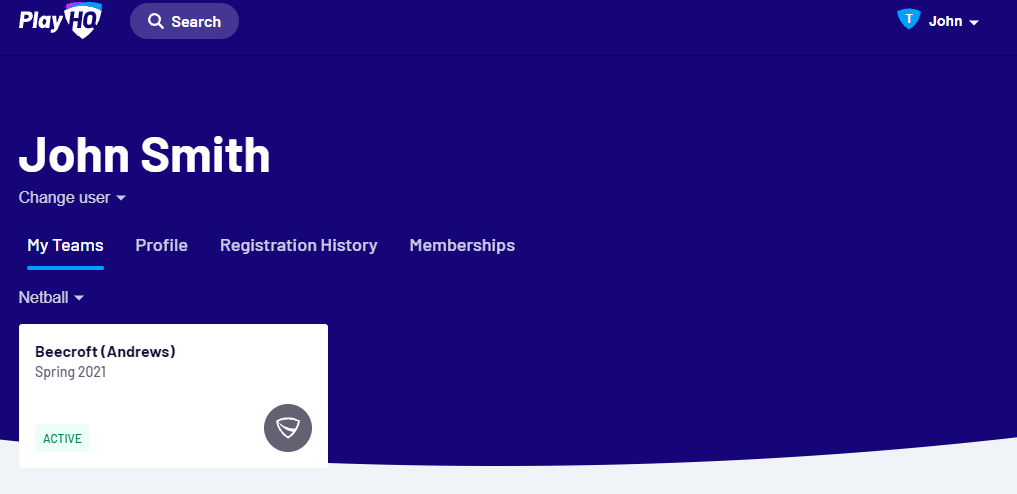 Selecting the Profile tab will enable you to view and edit your Personal Details, Disability Details, Emergency Contact and Privacy Settings. You can edit each of these areas by choosing the Edit button within the relevant section.
When editing Privacy Settings, you will be able to choose whether your name or your family member/dependant names appear on public game centres. The Private setting will hide your name from public view and will be displayed as "Player". Administrators will be able to view these your details. The default setting is Public.
Please note: Your name, email address and date of birth fields are all locked and can only be changed by contacting Service and Support. Furthermore, the change of email address can take between 1-2 weeks to be updated.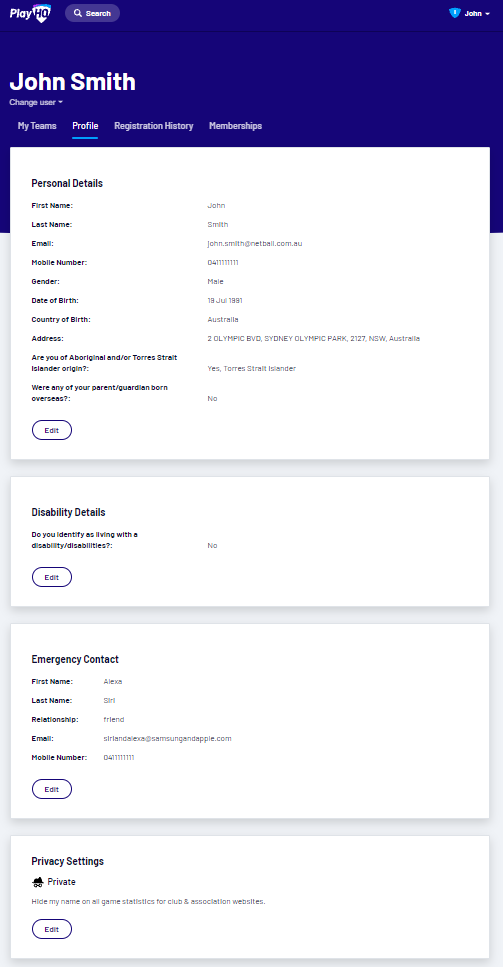 The Registration History provides an overview of the type of registration (e.g., Player, Coach, Team Manager etc.) and the organisation you have been registered with on PlayHQ. By selecting the + icon, you can view the details of each registration.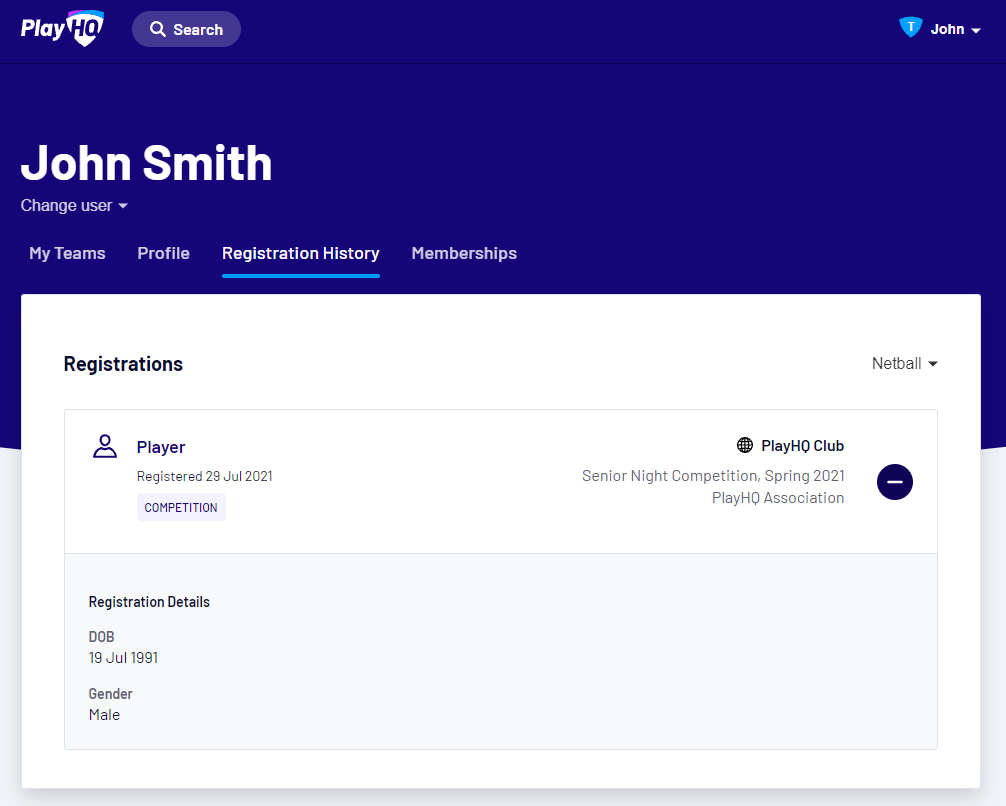 The Membership tab provides an overview of your membership history and the status of each membership. Selecting + will enable you to view the start and expiration dates of your membership.